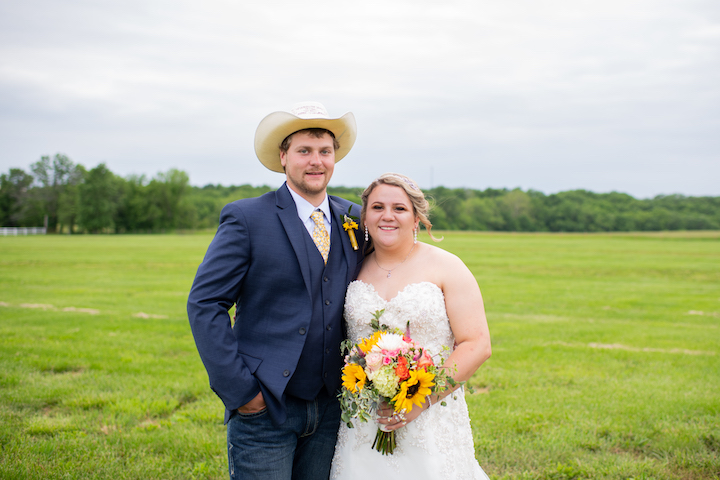 I first met Joseph & Maggie at the Berry Acres open house. I absolutely loved how laid back these two were and how easy it was to connect with them. Really, connecting with the whole family was easy! I definitely look forward to capturing their future memories!
I took their engagement pictures at James A Reed and had the best time! I remember laughing as we went into the cornfield to finish the session and joking about taking pictures in the corn with Joe being silly as always. The whole session was a playdate! 
On the wedding day, I enjoyed the moments of watching Joe's mom read the tear-jerking note she wrote to her son as well as the first look Maggie had with her dad. She also wore her mom's veil that she wore on her wedding day. There were a lot of sentimental moments that day! 
But probably one of the coolest things I saw that was unexpected was the Ford emblem that lit the dance floor! Check out the picture at the bottom! I've never seen anyone do that before and it's something that Berry Acres was able to pull off to show the couple's interests.
Overall, it was such a great day!!
Maggie & Joe-I wish you two a lifetime of happiness together and I was so honored you chose Still Standing to capture your special day!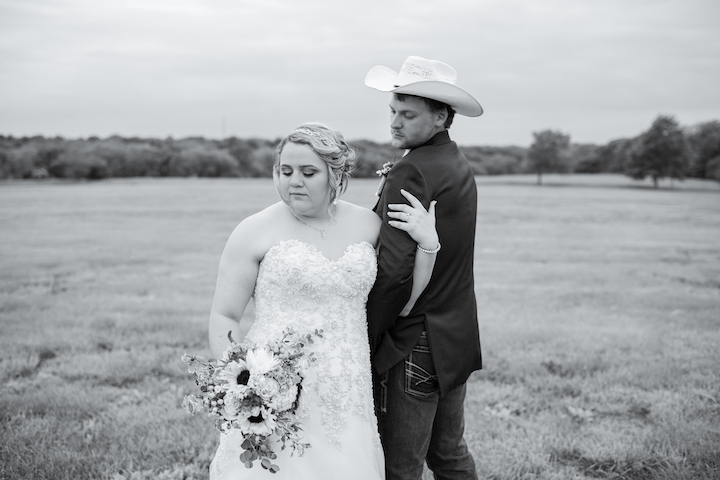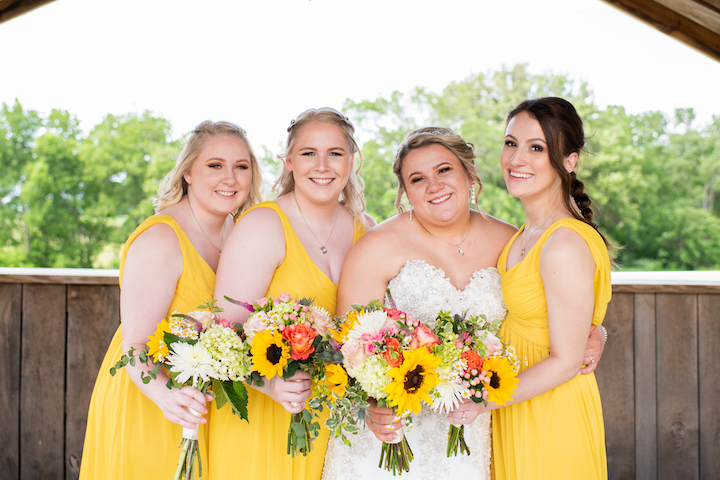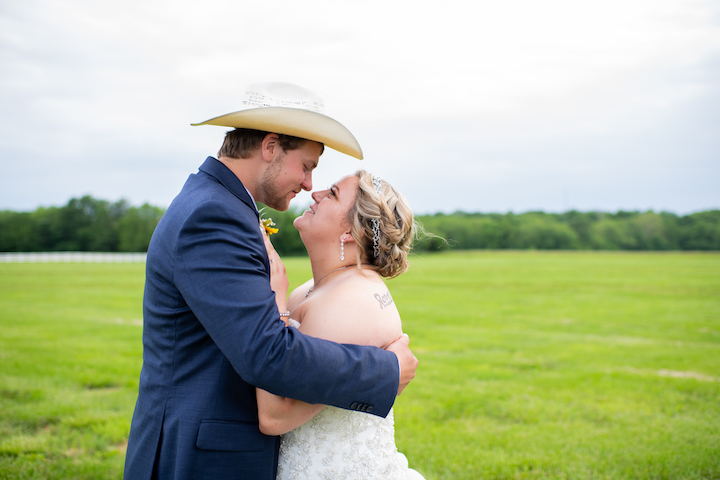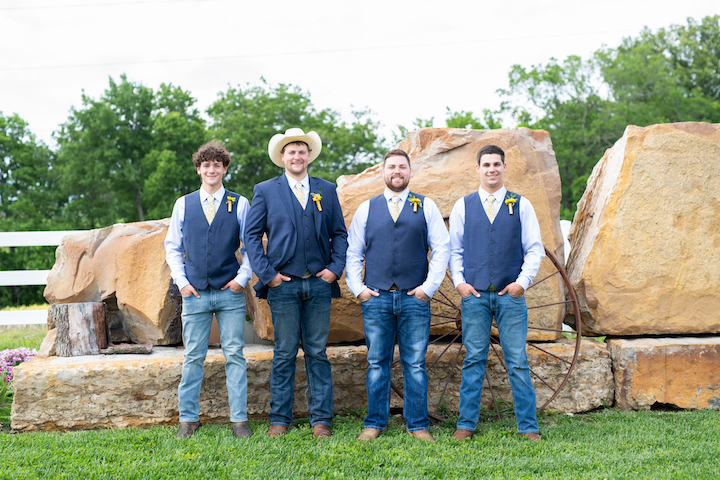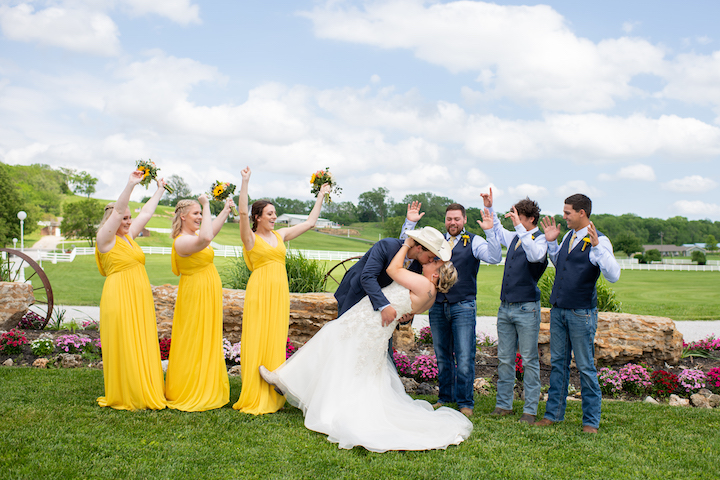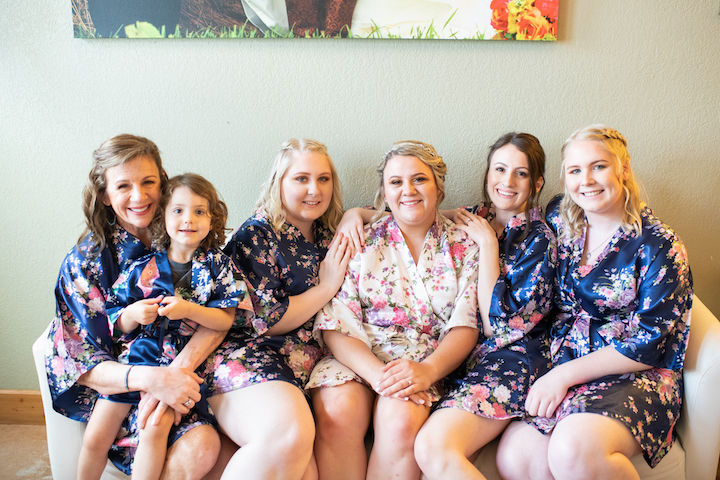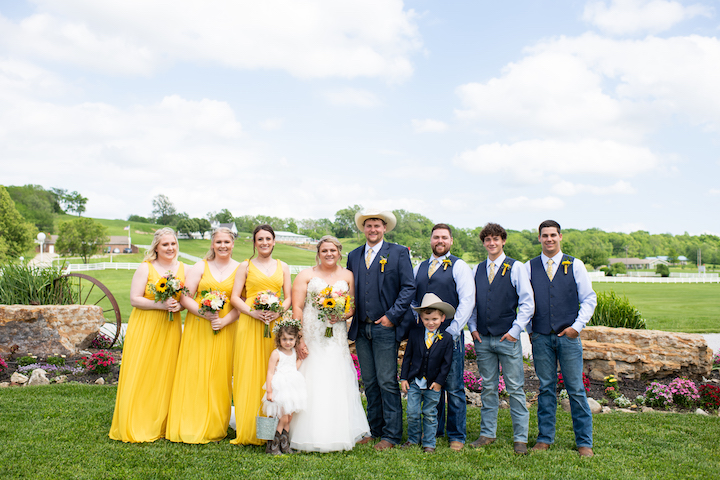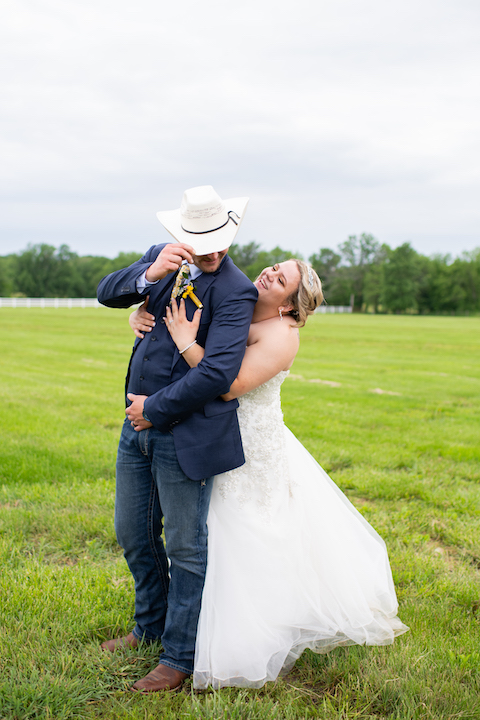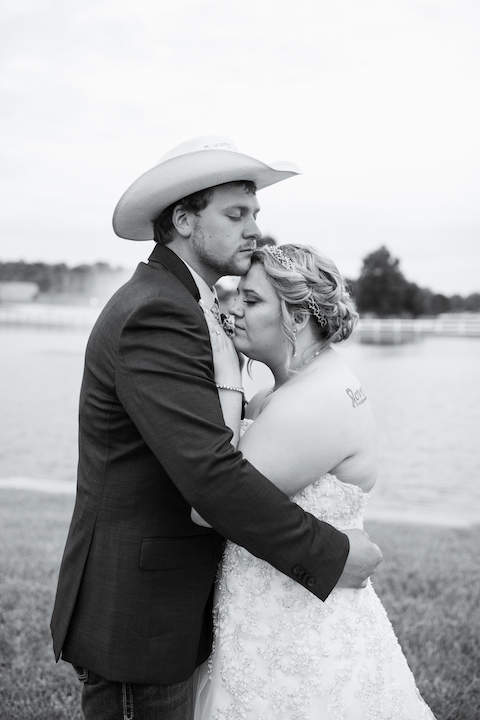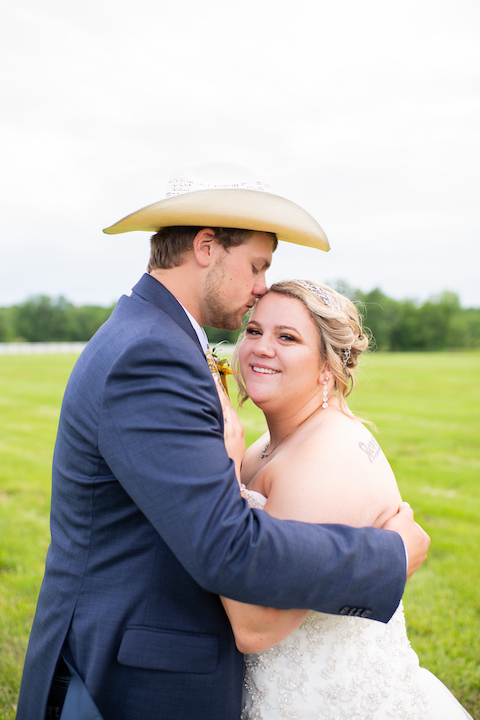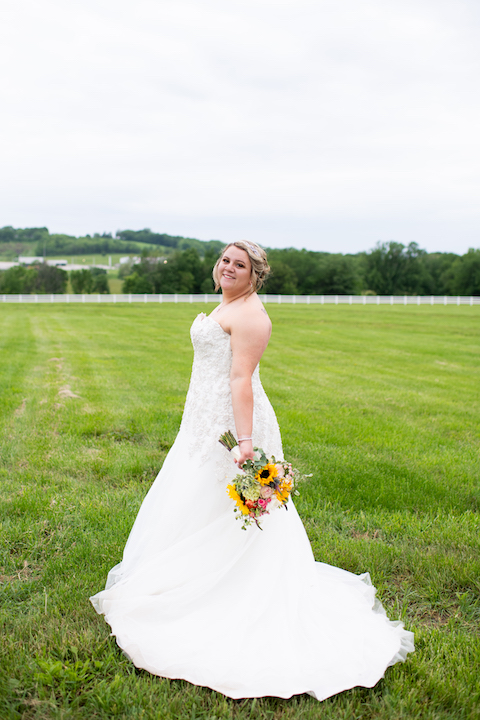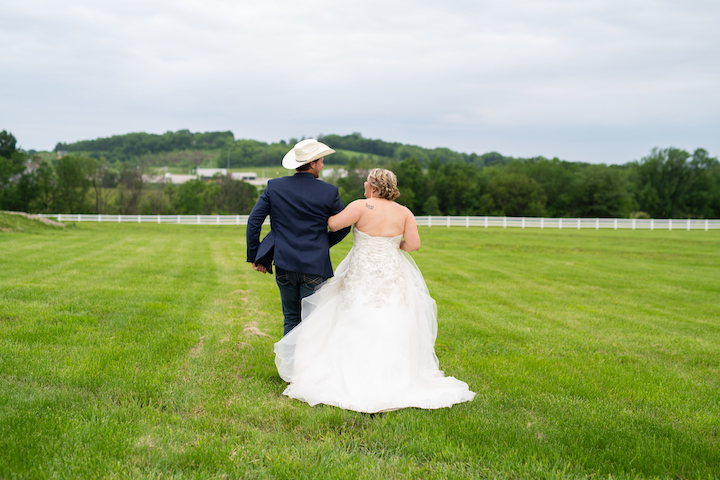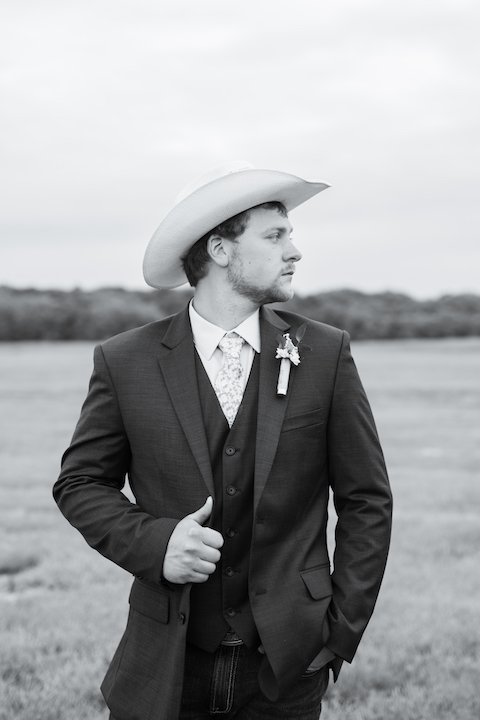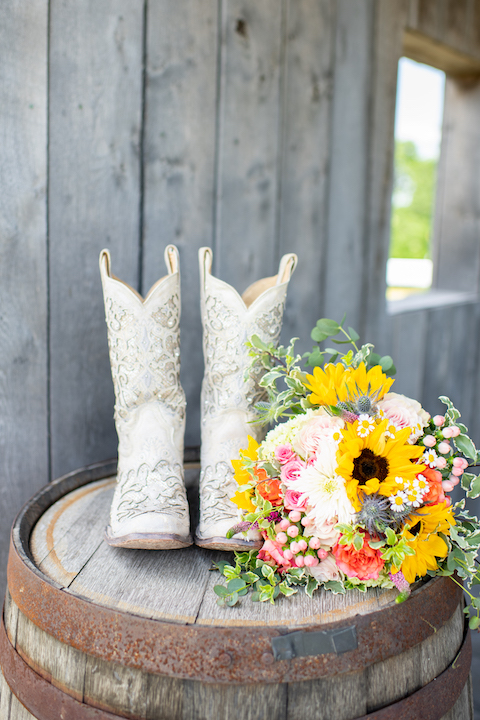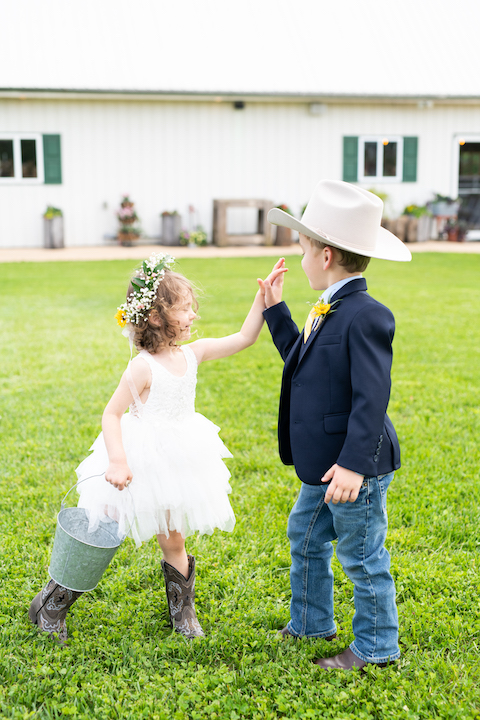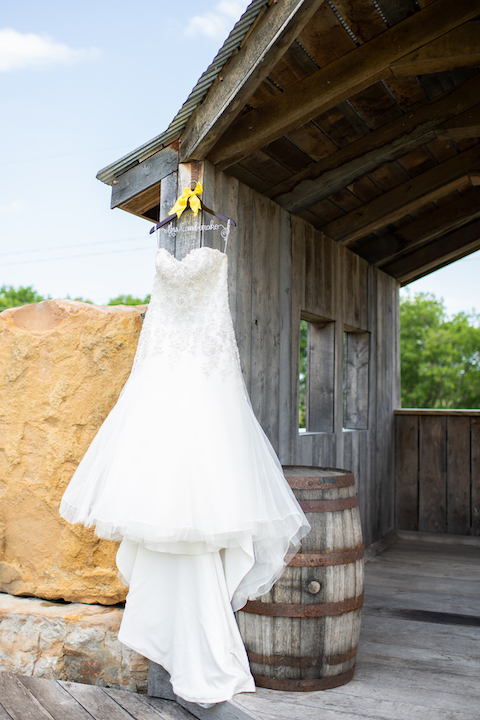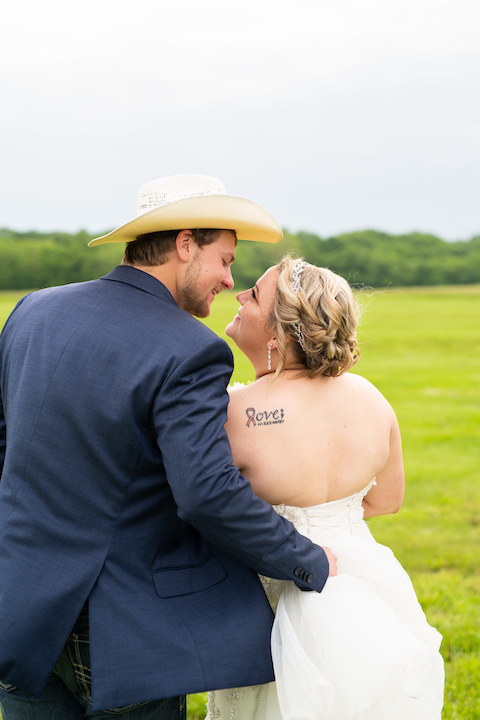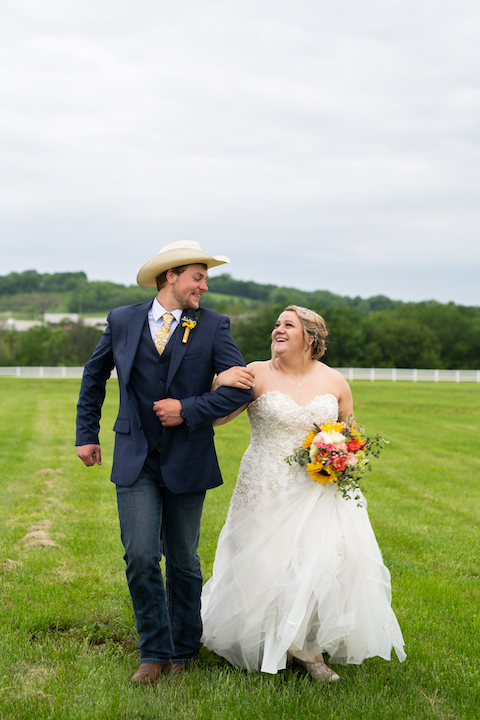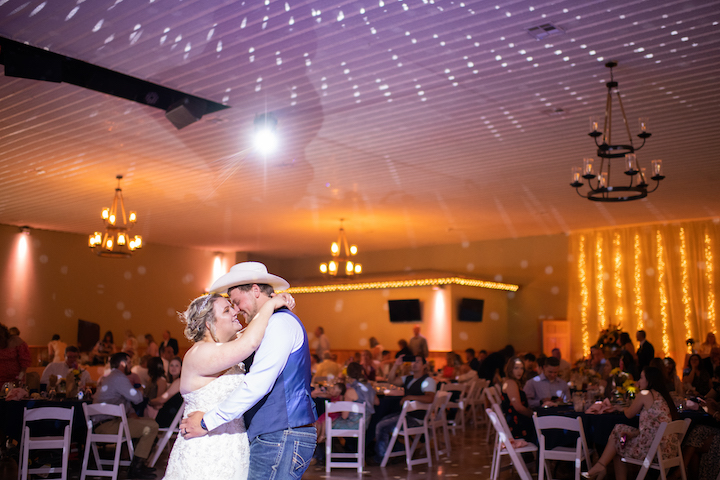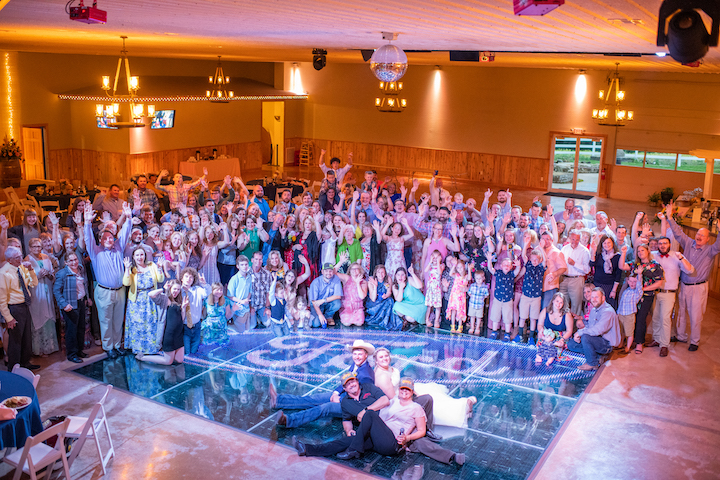 Thank you for viewing Joe & Maggie's Wedding Photos!
If you're interested in engagement and wedding photography, please contact us for a free consultation! We would love to talk with you.
I've been shooting weddings and engagements in the KC area for several years now, and love serving happy couples. My passion is to capture you, your love, and to tell your story. I truly care about you, and giving you the experience you deserve. I only accept a limited number of weddings a year to ensure the kind of quality, and experience you deserve. I love what I do!
More information about our packages and pricing can be found here!
Client testimonials can be found here!
More photos can be found here!
Thank you again for reading!
Jenna Haldiman
Still Standing Photography
Kansas City Engagement and Wedding Photography
jenna@stillstandingphotography.com // 816.699.4471
Join us on Facebook at http://www.facebook.com/stillstandingphoto
Also, follow us on Instagram at http://www.instagram.com/stillstandingphoto
[A little more about Still Standing Photography…]
Still Standing Photography is dedicated to giving you an incredible experience as you embark on the most exciting journey of your life! Weddings last only a day, but the memories live on for generations. That is why I feel it is vital to find a photographer who can deliver you a stunning portfolio of moments and emotion captured in time which reflect your individual personalities and how those take place in your relationship. Each relationship is unique, and I aim to tailor products and services to bring out the essence of your love for each other.